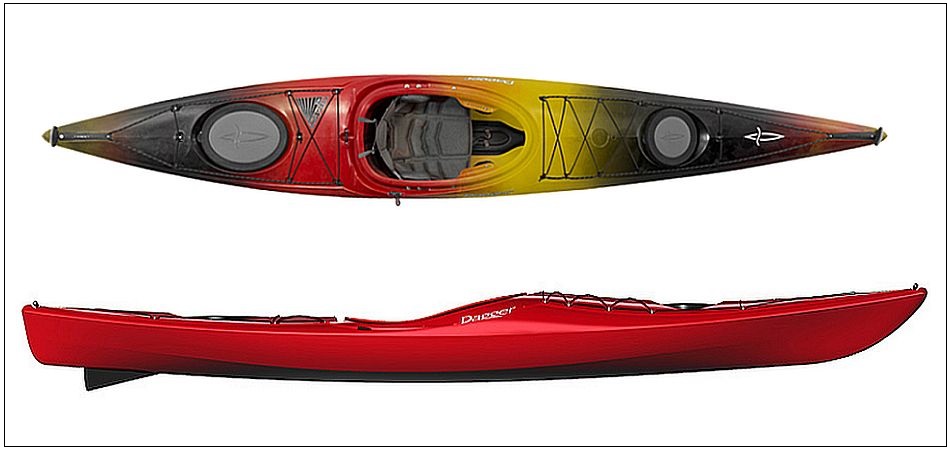 Meet your kayak - the Dagger Stratos 14.5 L
The Stratos is a high performance ocean tourer. Smooth and forgiving for beginners, with performance that experts will relish, the Stratos is stable and predictable in calm or stormy water. Volume around the middle keeps you comfortable and riding high, whilst the finely tuned rocker profile and soft edges make the boat manoeuvrable and forgiving in rough conditions. Fast and efficient on flat water, playful enough to ride currents and waves, the Stratos changes the rules for ocean play. (Please note that we can aslo arrange sit-on Kayaks.)
Features
Contour CFS seating lifts and supports the legs, reducing fatigue and improving contact with the thigh braces.
Hatch and skeg placement maximizes the storage area in the stern.
Stable and straight running on the flat, smooth chines and continuous rocker make turns easy when playing.
Smart deck rigging like retractable grab handles, securing and carrying decklines, plus fore and aft stow elastics.
Profiled bow, shaped to cut cleanly through flat water and to push through on-coming waves, without swamping.
Specifications
Length: 4.42 m
Width: 64 cm
Max Capacity: 136 kg
Spraydeck Size: 91 x 50cm
Boat Weight: 25 kg